Reservas.Travel is the solution for managing hotels and vacation rentals, the platform is entirely in the cloud, without the need to install anything on your PC.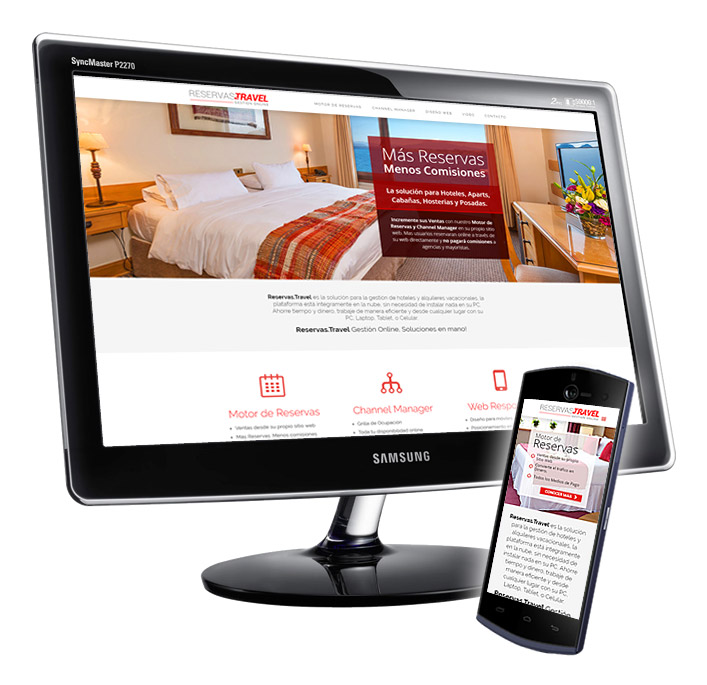 Booking engine:
The Booking Engine allows you to book directly through the hotel website. Increase your sales directly and avoid paying commissions.
This tool offers immediate confirmation to the hotel and modifies the availability of all sales channels through its integration with the Channel Manager (OPTIONAL).
ChannelManager:
Connect your business with the world's largest distribution channels from a centralized web platform.
Web design:
The design of each site is made with state-of-the-art multimedia technology, obtaining results of high visual power and agile navigation, for all types of PC's, Tablets and Cellular devices.
ADVANTAGES:
Decrease in payment of commissions
revenue increase
less work for you
Optimized for mobile devices
Clear information for efficient decision making
Best customer service
fully customizable
Greater control with less effort and time